Step 5: Sew Your Skirt
Wow, time is flying by! I thought time would be dragging while I waited to move on to the next step in Sew-A-Long, hosted by
Candy Castle Patterns in her Facebook Group
(seriously the sweetest group of ladies on the planet!). But I took the extra time and delved into updating my blog :)
Yesterday, we started sewing the skirt of our dress. And I probably had the easiest sew in the world. I didn't have miles of ruffles to hem or gather, or flounce upon flounce to sew together -- you see, I'm a cheater...LOL. Remember when I said I wanted a classic silhouette? All I had are two skirt pieces to sew together, hem, and add my placket to the middle of the back. Repeat for the second dress. Step 5: Complete :)
For my 4 yr old
For my 2 year old -- slightly shorter and narrower.
Don't get me wrong, I love the look of both the original Princess Dress (remember, I've made 3!) and I love the magic of the flounces (I've made 2!), but they just weren't perfect matches for the vision I had in my head for this fabric.
Oh, but wait, it wasn't the "World's Easiest Sew" I thought it would be as I started this step. Remember, I chose stripes for my skirt fabric. And I am *slightly* OCD about matching my stripes.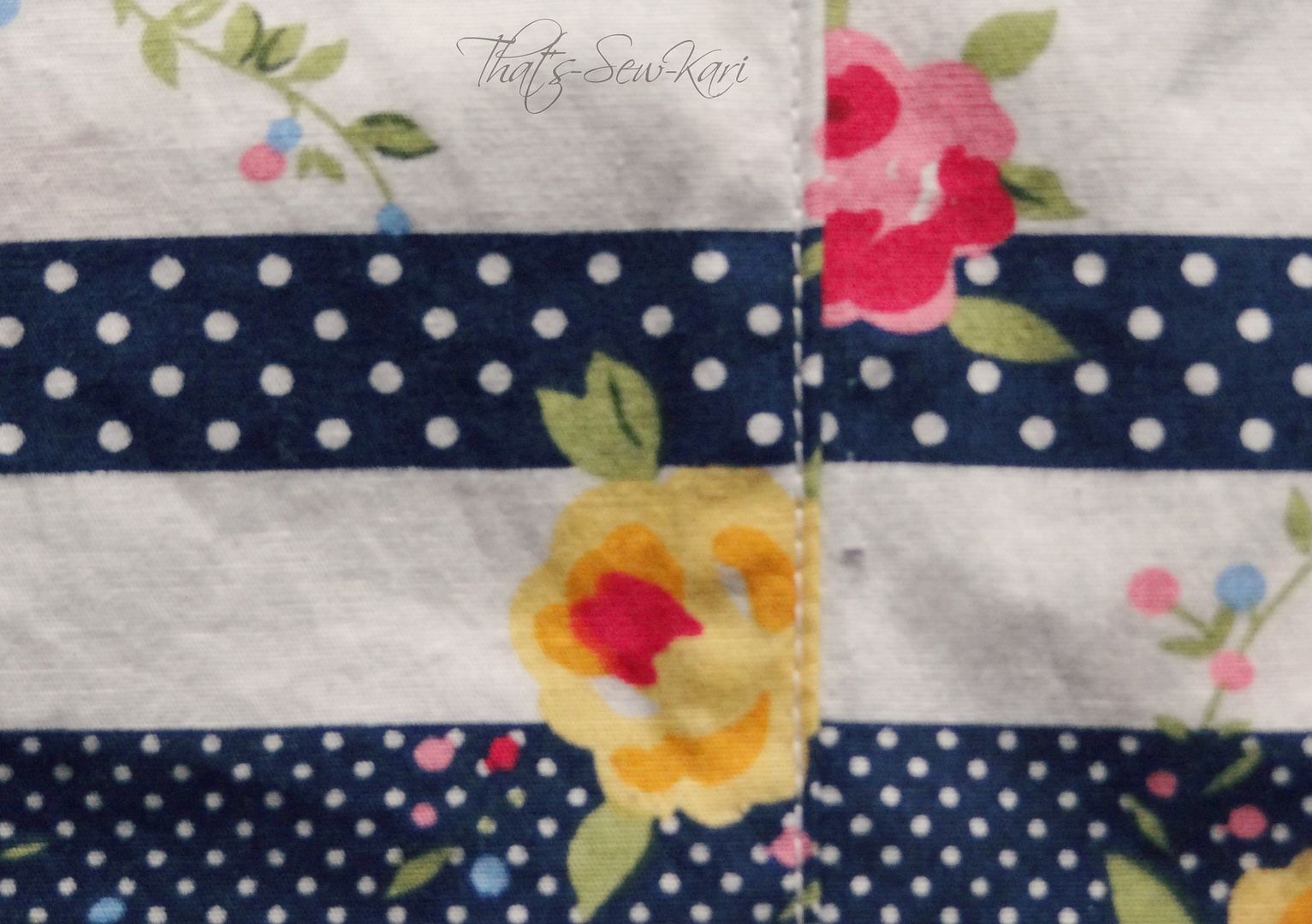 3 out 4 of my side seams make me happy!!
But, sometimes, it's just hard to get them perfectly lined up (even after trying the same seam for a FIFTH time). You gotta know when to give in to the madness of stripes ;) Perhaps, it was karma from the sewing gods for my bragging about having such an easy sew...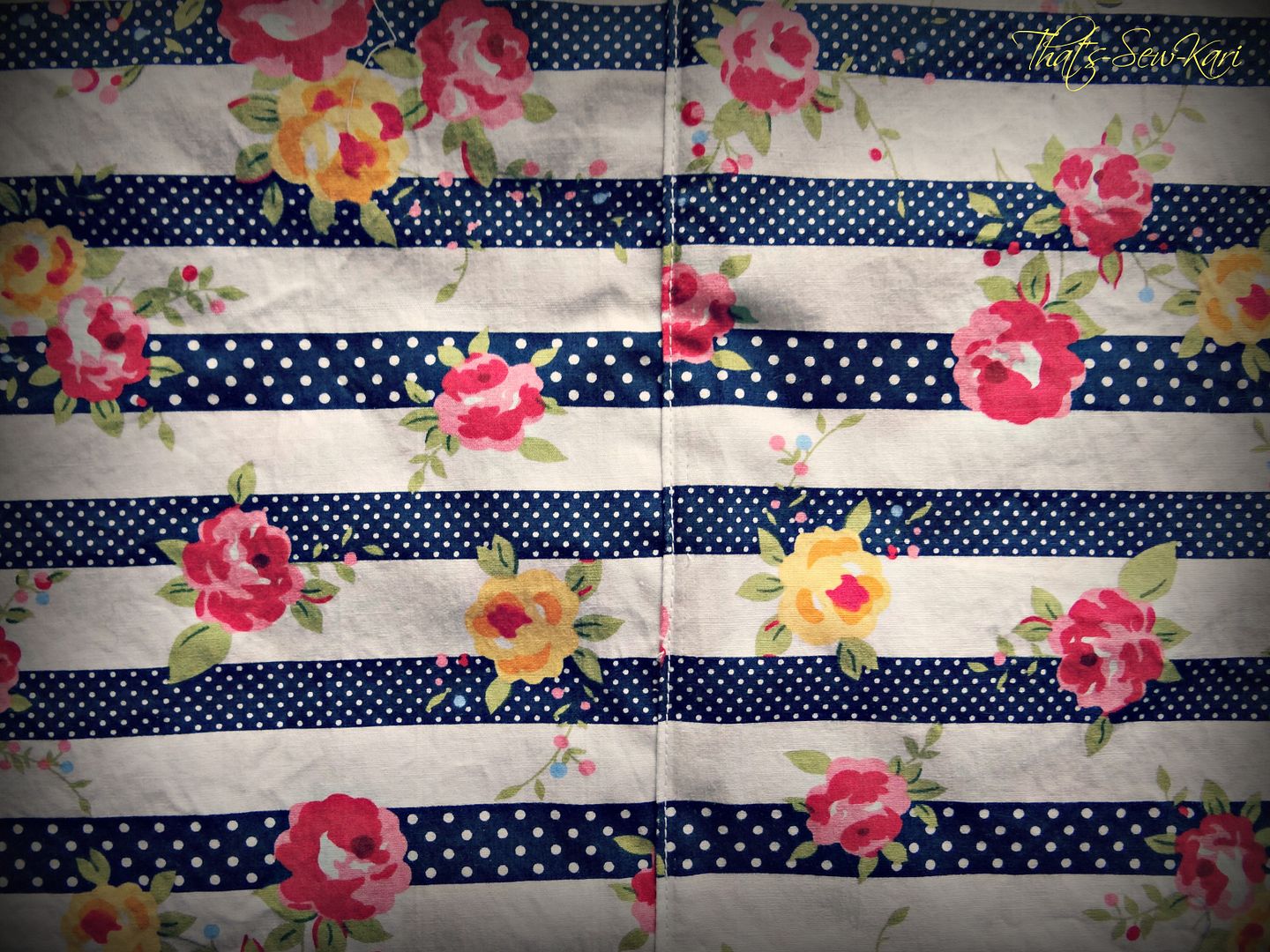 I mean, seriously, even my OCD wouldn't let me rip this seam out again!
As my Mom would say, "Are you really going to notice going 50 mph down the highway?"
The last thing to sew in this step was my placket. A placket, when used in the skirt of a dress, is referring to an opening in the middle of the back portion of the skirt. It's there to make it easier to put the garment on, especially with a fitted bodice, such as the Candy Castle Princess Dress. There are a couple of different ways to sew a placket -- this is the easiest way, in my opinion! Don't worry, when the dress is on and the sash is tied, you won't see an opening at all.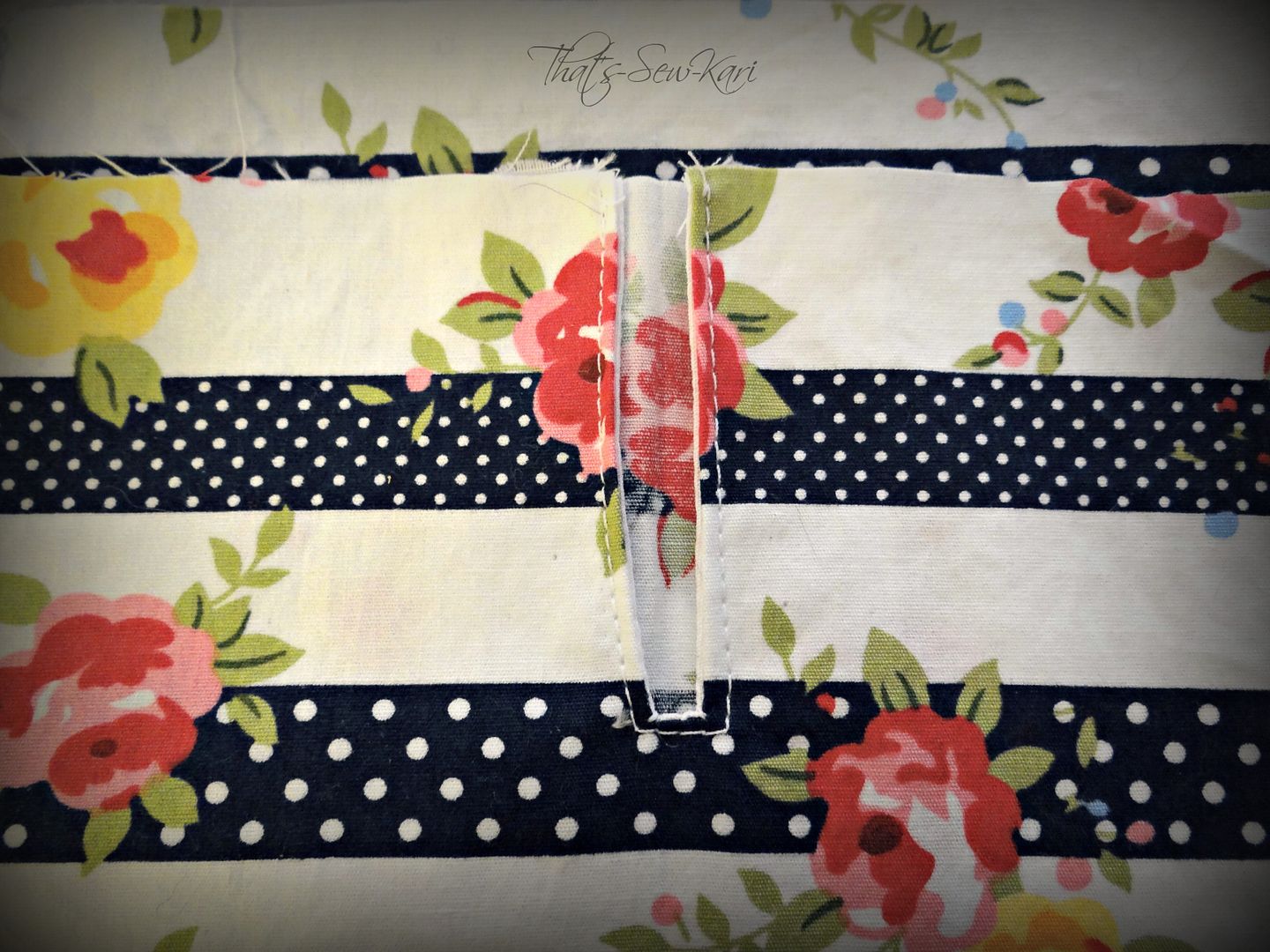 Whew! Time to take another short break and work on other projects. Next step is Sunday/Monday so I'll be sure to be back then! In the meantime, I'll work up another blog or two to distract you while we wait!
Are you sewing along? It's never too late!!! You can still join in ... Or just stop by the
group
and have a cupcake with us and ogle all of the pictures being posted!
***Missed a step? Read through my previous posts!***
Step 1: Pick your pattern/fabric
Step 2: Wash,dry, iron, and cut your pieces
Step 3: Make a muslin (skipped)
Step 4: Sew your bodice
Until next time....