ENTIRE SHOP CURRENTLY 50% OFF!
*Save Our Shop (S.O.S.) Sale thru July 31st, 2015
pan-da-mo-ni-um -- the exact word I'd use to describe my 6 year old's reaction to her new tunic in fabric with her favorite animal splashed all over! There were squeals and jumps and twirls and nearly broken bones. It was all very exciting (except the almost fractures.... that's never exciting).
This fun knit is from Mabel Madison and it's even cuter in person! If you haven't heard, Mabel Madison is currently offering 50% off the entire store -- what??!!! Crazy, I know. It's a whole different pandemonium while people fill their "virtual" carts. If you see something you like, you'd better grab it before the next person does. (Kind of like this knit O.o -- which is now extinct). This shop specializes in Euro knits and poplin, but ships right here in the USA! The fabrics are of the highest quality and definitely need to find a way into your fabric stash -- I mean, "to cut" pile :)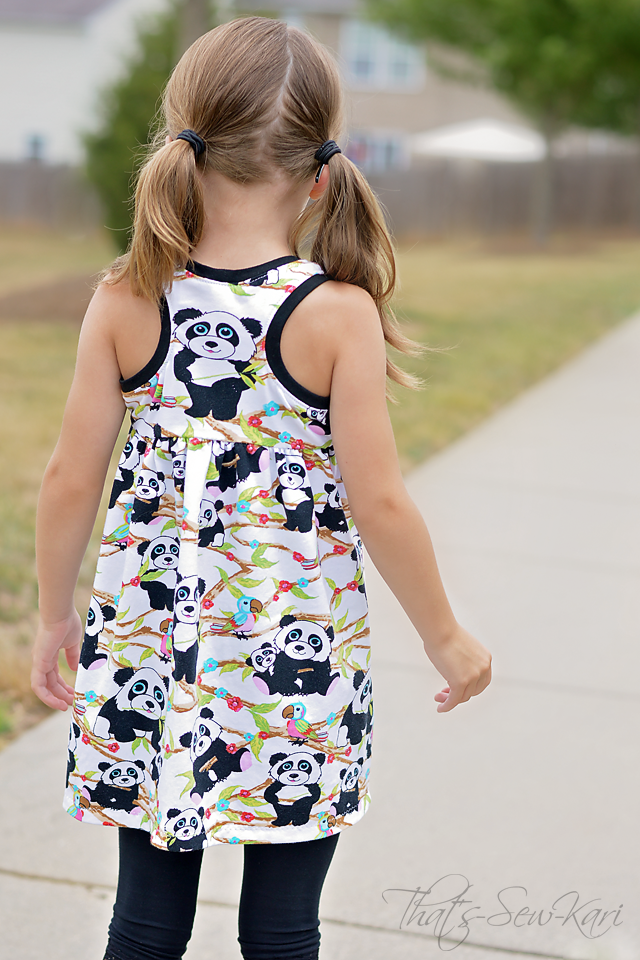 I decided I'd sew up the

Road Trip Racerback by Little Lizard King with hopes that the bodice would really showcase those adorable pandas. With pattern pieces in hand, I set out to discover the perfect pandas to feature. I, then, carefully cut out my patterns. I'm so happy that the back of the RTR is the perfect place for a second panda to hang out!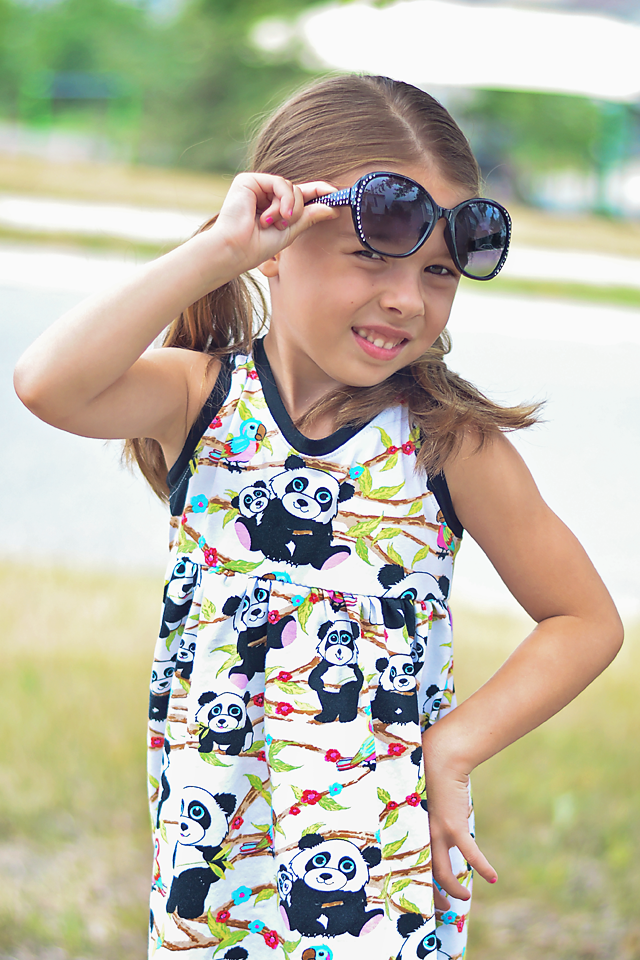 I've got 2 more knit prints to sew up from Mabel Madison... stay tuned! In the meantime -- go shopping!!!! Don't forget to add the 50% code! (click the MM links to find the code).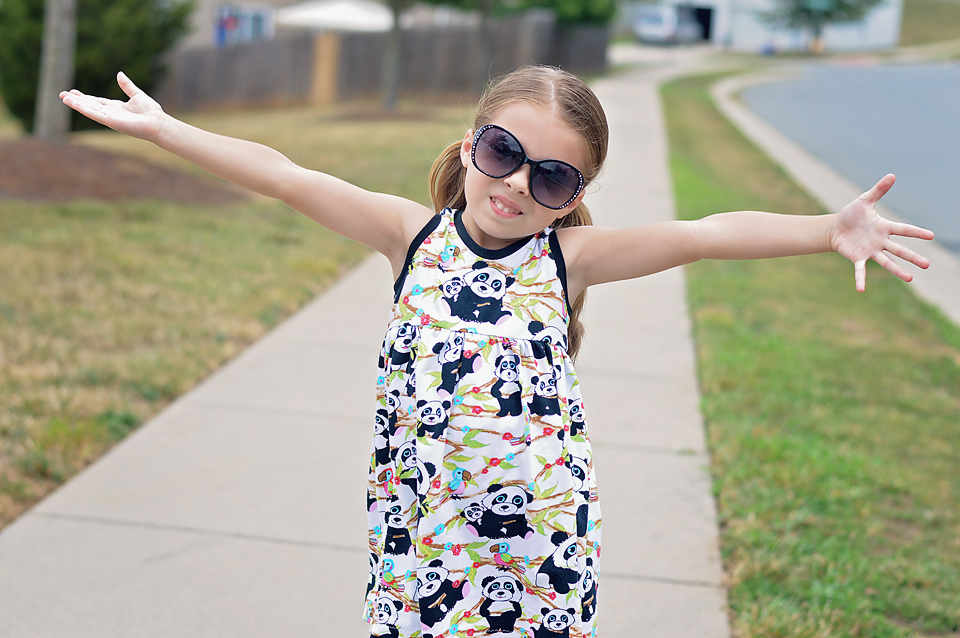 Come back and tell me what you bought!