Eeeeks!! This is my first month as permanent designer with
Sew Coordinated
-- a monthly subscription sewing kit (sign up
HERE
) brought to you by
Mama Made and Beautiful Fabrics
-- and I had so much fun sewing up these fun prints by
Windham Fabrics
and incorporating the included ribbon and wood buttons.
As a mom of two girls, I always appreciate being able to get at least two outfits out of each kit. This way, neither girl gets left out and they can coordinate without being identical -- despite their 2 year difference, they frequently get asked if they are twins. Haha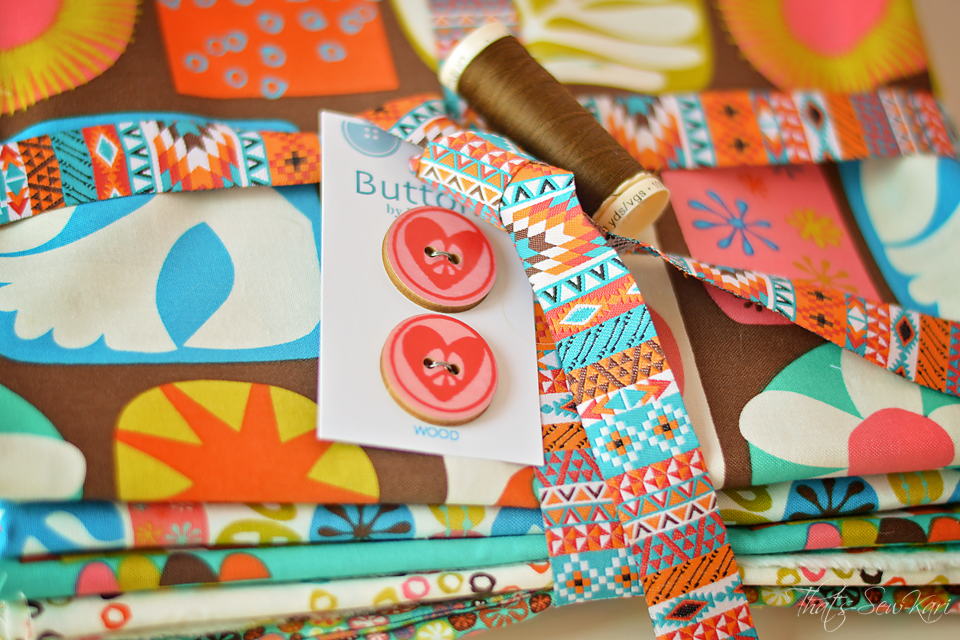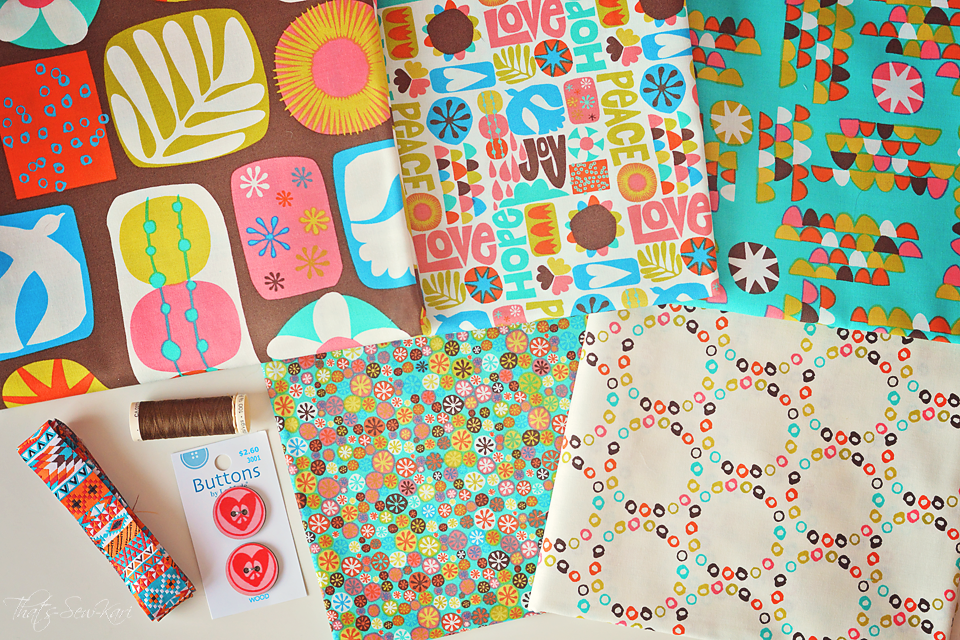 Package Contents:

These fabrics are so fun! They are not in my normal realm of what I'd choose when ordering fabric, but I have to admit, they look ridiculously cute and are perfect for fall. They reminded me of sort of a throwback to the hippie days which led to a photo shoot in front of an old VW van (that belongs to a local church and sits in a parking lot next to Taco Bell). So we packed up our gear and headed out.
And here's what I made:
Best Dressed Girl by Little Lizard King --
and what happens when you ask a 4 year old to hold up two fingers for the peace sign.
(Note to self: Next time, specify fingers should be on same hand...lol)

I also fussy cut the center bodice so I could feature the included buttons. And if you've ever struggled with getting perfect corners on the Best Dressed Girl bodice, I think you will love the tutorial I am writing up!


Instead of sewing side ties from one of the coordinating fabrics, I chose the ribbon. I love this added detail!
________________________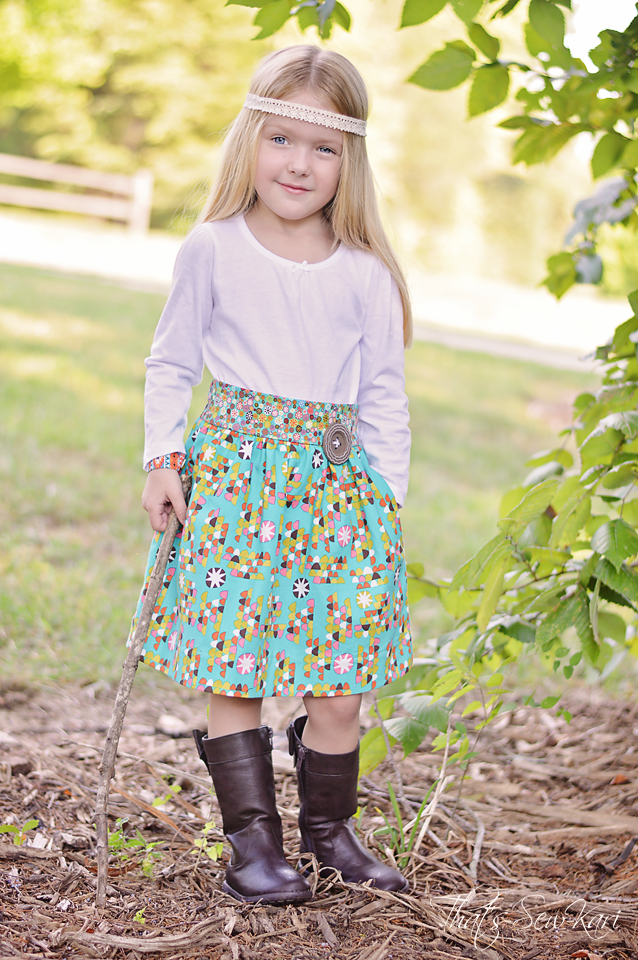 The Schatje Skirt by The Eli Monster -- knee length view
I originally sewed this
Schatje Skirt by The Eli Monster
for my oldest (also featured
HERE
and
HERE
), but due to time constraints (read: sunset), I didn't get all my pictures in that I wanted. So the next day, my 4 year old happily modeled while her big sis was at school! Despite their age difference, they have the same measurements expect for the couple inch height difference. Handy!
I decided to make the pockets in the same fabric as the waist -- a little hidden treasure!
I had just enough ribbon left to make a cute little bracelet...
So how did I do -- are you inspired? What vision do you have for your kit? (and if you don't have one, read below for signup instructions)
Oh and if you haven't heard... an EPIC bundle will be revealed very soon! (brb... need to finish start sewing.)
I promise, this will be your reaction when you find out!
Sew Coordinated FAQ:
Sew Coordinated is a monthly kit club! Each month, there will be a brand new kit debuting with coordinating fabrics, trims, and other goodies!These kits are guaranteed to be priced lower than if you would buy all the products separately at retail prices. I am SO excited at what I have to bring you!
Sew Coordinated costs $50/month shipped domestically. It will ship in a flat rate padded envelope with free delivery confirmation and insurance. If you are international, it will be $45/month + the cost of a flat rate envelope to you. If you are a member of Mama Made and Beautiful (my fabric retail shop), I am happy to include it with one of your packages!
You can purchase Sew Coordinated as a membership subscription or on a monthly basis. If you choose to purchase on a monthly basis, you do run the risk of the kits being sold out. If you purchase a subscription, you are guaranteed the kit. Subscriptions run for a 6 month time period.
What is the cost of being a Sew Coordinated kit club member?
To become a Sew Coordinated kit club member, you will be charged an initial $10 membership fee. You will be required to pay this fee within 24 hours. After paying the $10 fee, I will send you a link to subscribe to 6 months of Sew Coordinated. You will be automatically billed $50/month for the next 6 months starting immediately.
Why is it worth it to become a kit club member??
---- You will be guaranteed to get a kit! The first few months of the kit have already been purchased and I only have what I have so if you become a kit club member, you are guaranteed to get the kit during your subscription period! Your kits will come before anyone purchasing month by month!
---- You will get an extra half yard of coordinating solid fabric in your kit every month! The total retail value of this is around $30 for a 6 month subscription!
---- You will have first dibs at all sales, extra kit offerings, and insider info!
---- Because Sew Coordinated is going to be the next big thing and you want in!! There will only be a limited number of kit club subscriptions and once they are filled, you will be added to a waiting list for a subscription!