Mirror, mirror on the wall...who's the geekiest of them all?
I am a bit geeked out to be a part of
CraftingCon's "Is My Geek Showing" Blog Tour
!! I do have to admit, I know
nothing
about some of the other monthly themes (like Hunger Games, Harry Potter, Dr Who, Divergent... need I go on?!). Apparently I live under a rock...haha. BUT, I do happen to be very geeky on Disney Princesses who are extremely popular with my two girls - especially since this one (pictured) shares a name with one of the princesses. I have done a few OTT (over-the-top) princess costumes in full satin (
Sofia
and
Cinderella
), but I was challenged to come up with an "everyday" Princess-inspired outfit - one that could be worn to the supermarket or the playground without being in full costume.
I present Summer Snow White!
I recently had the opportunity to
review
the
Soleil Dress by Selvage Designs
for Pattern Revolution and I love it!! I thought this pattern would be the perfect canvas to transform into Snow White. It's a sleeveless knit dress so it's super comfy. Oh, and have you seen the back?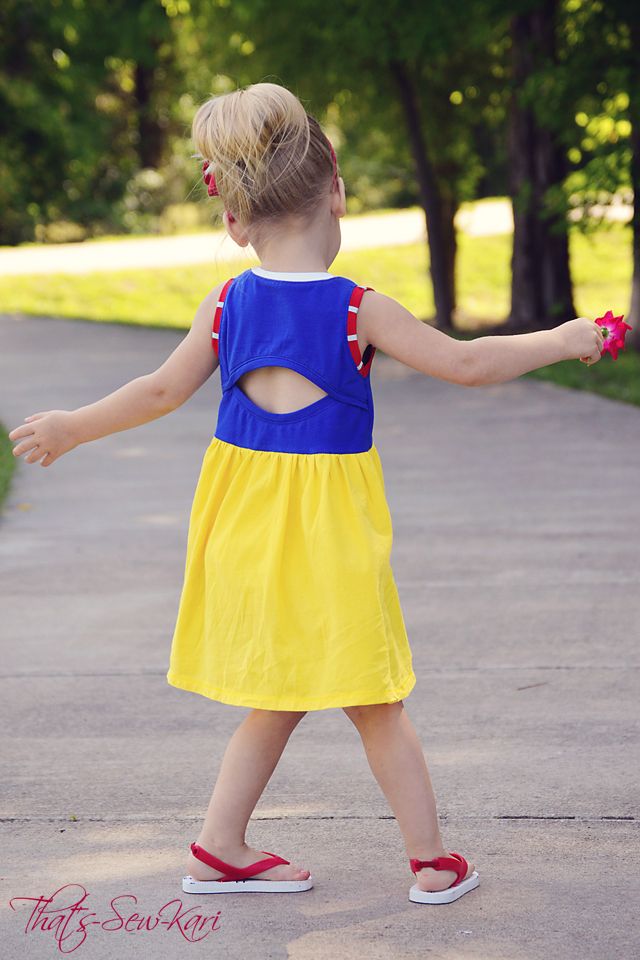 The cutout in the back is one of my favorite features! Of course, there is a closed-back option as well.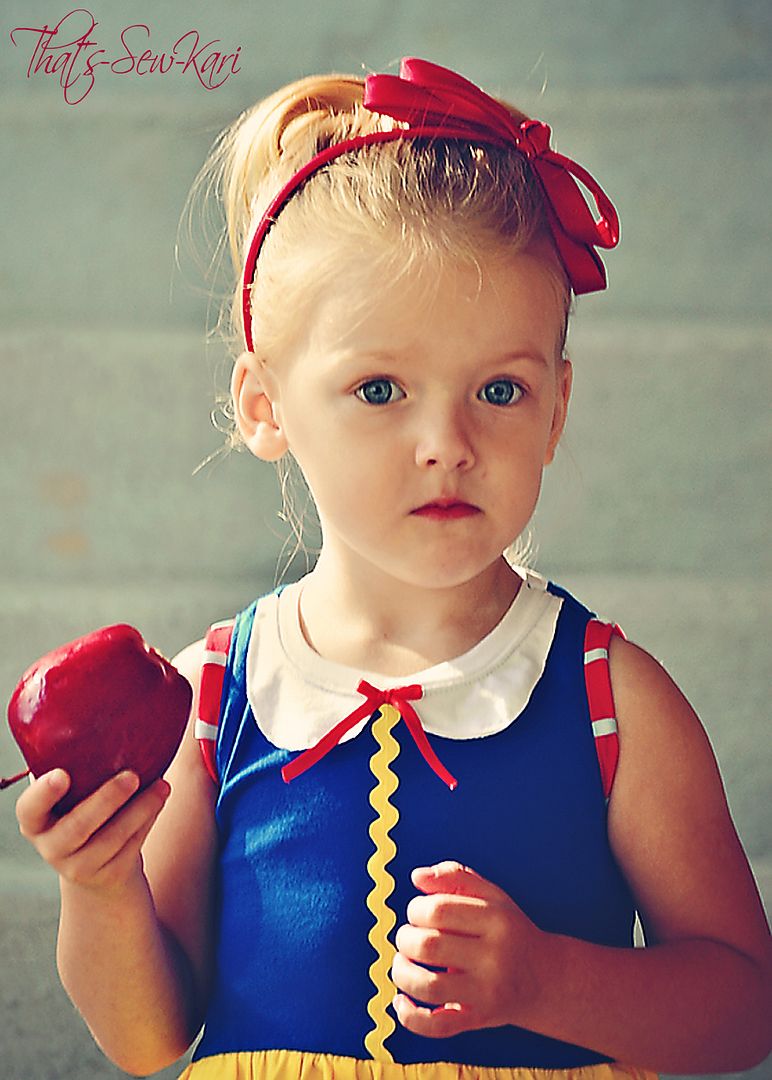 I did have to make a few modifications in order to add a few of Snow White's details.
Ric rac down the center of the bodice - easy peasy
Ribbon stripes to the binding on the arms - not terribly hard
Added front peter pan collar - traced the neck hole on my fabric and winged it...LOL
I had this idea as soon as I got the pattern, and I was impatiently saving it for this blog tour. I'm so happy I am finally able to share it with you!!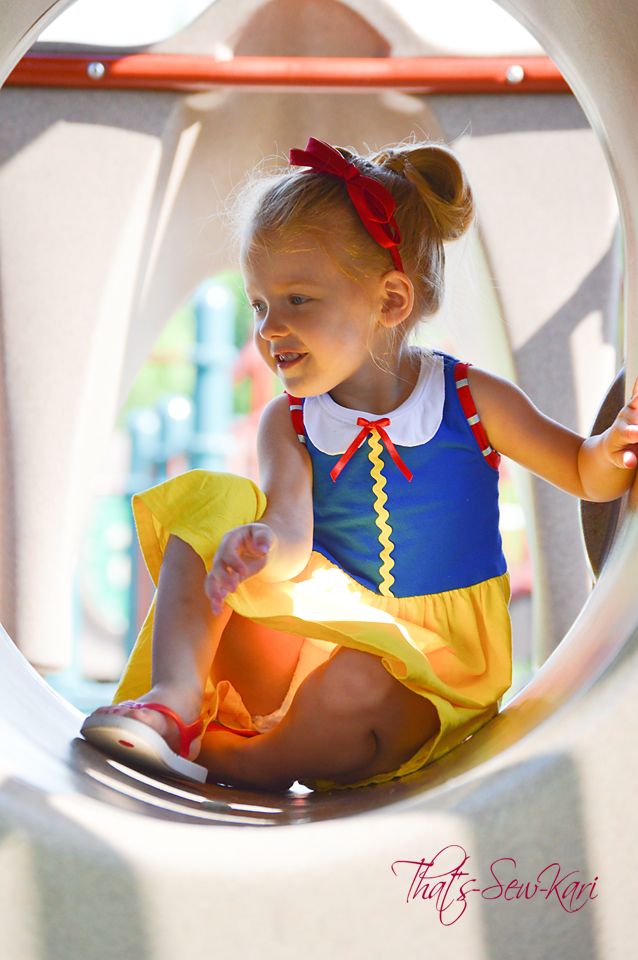 Oh, and in case you were wondering --- totally playground approved!! Later, we headed over to Chick-Fil-A for some lunch and of course, little Snow White was a BIG hit!
Did I mention that I upcycled a couple of women's tank tops and a t-shirt to make this dress? Yep, I purchased all of the supplies at my neighborhood Walmart where you can find knit lycra blend tank tops for just $2.97 (of course, now I discovered
Purple Seamstress Fabrics
;) )
Wait until you see the rest of the blog tour stops!!
Two Novembers
|
Swoodson Says
|
Manafest
|
Sew Maris
|
GYTC Designs
|
Calm and Carrion
|
Create 3.5
|
Crazy Crafty Haute Mama
|
Paisley Roots


P.S. I'll be back with CraftingCon in September -- I'm one of the competitors in the Disney Princess Sewing Contest!
#soleildress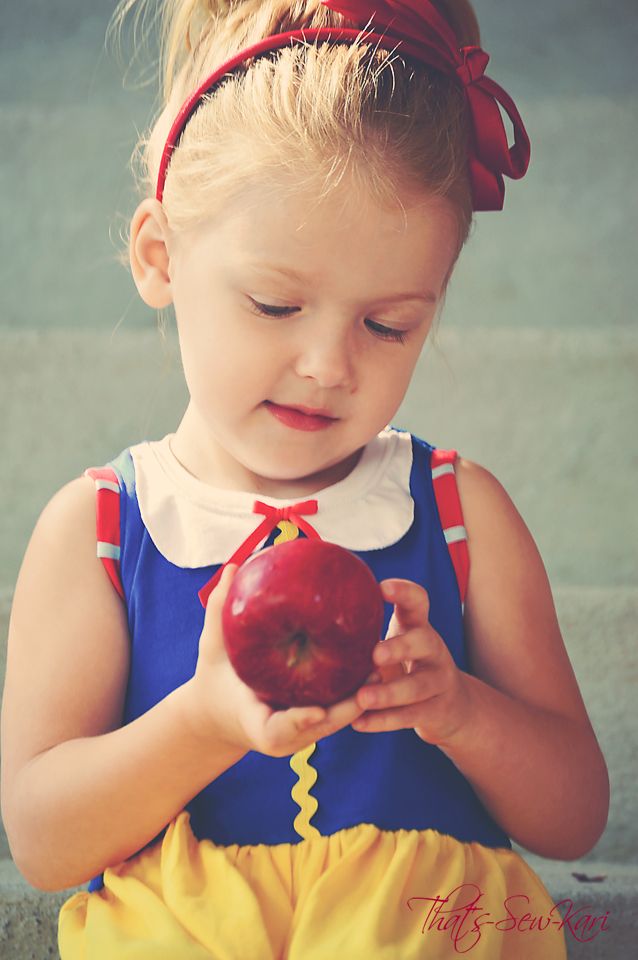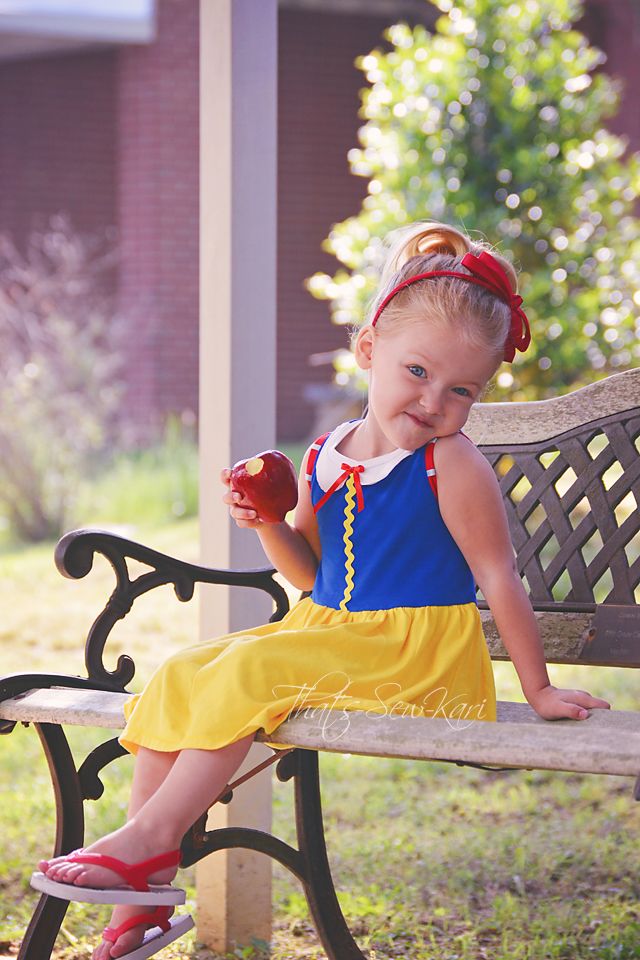 I am an affiliate for Selvage Designs so purchasing through my link gives me credit for sending you :)