This quote defines my life, my passions, my everything.
... and I hope I'm doing justice passing it along to my girls.
Life is all about taking chances, pushing your limits, and most importantly, sharing love.
I want my girls to be BOLD. I am BOLD. I am LOVED.
Today, I'm sharing
sneak peeks
of two new patterns in the works for
Little Lizard King
. The
Yoggers
are a fun, relaxed, harem-inspired pant with a yoga waist, and tapered knit bottom. There are optional pockets (which my girls ALWAYS say yes) and two length versions: Capri (shown above) and Pant. I've mixed and matched sizes to get a custom fit for my tall & skinny 6 yr old daughter.
The
Seashore Tank
is the lined knit tank portion of the pattern which features uniquely threaded straps. The pattern will include about a gazillion bottom options, though, and will likely be the only pattern you will need this summer! Stay tuned to learn
all
the options!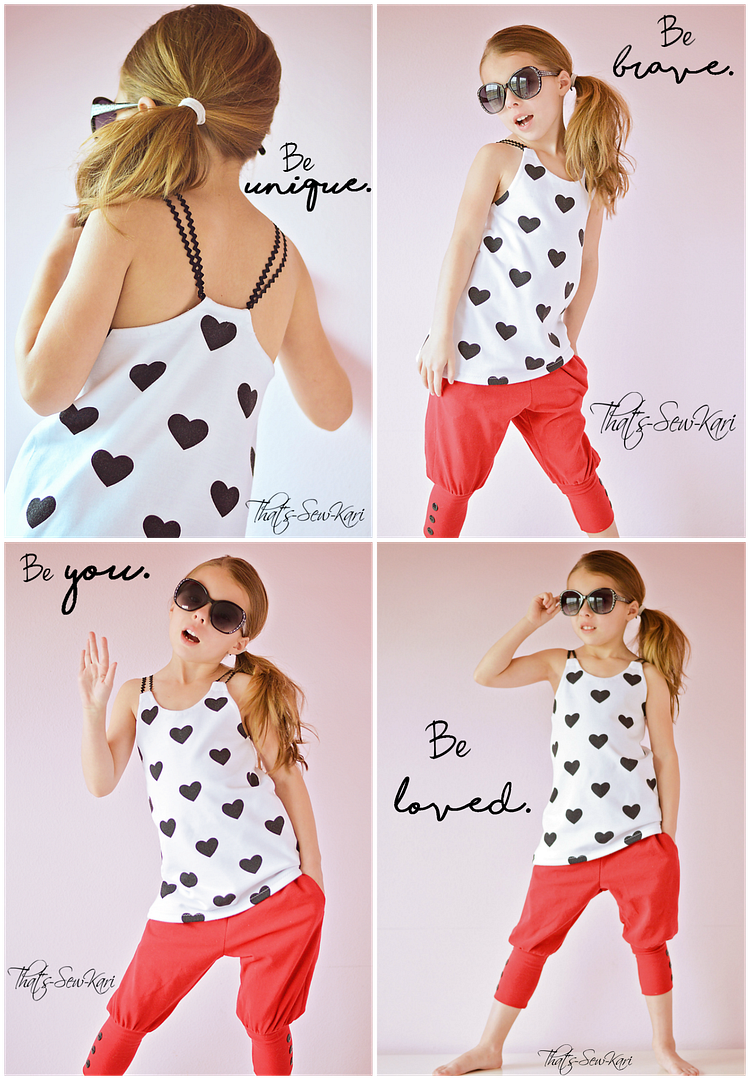 How BOLD will you be?