Sewing Along with Project Run & Play: Final Week






I'm so excited to share my final entry to Project Run & Play with you today! I decided to sit last week out because my upcycle project is a BIG surprise for someone and I didn't want to ruin the moment for her. (I will blog about it afterwards for sure, though!) This week's theme is "Signature Style" and for me, it was rather easy to come up with something represents my style.
When I sat down to think about what style best reflects me -- what makes it "That's-Sew-Kari" -- this is what I came up with: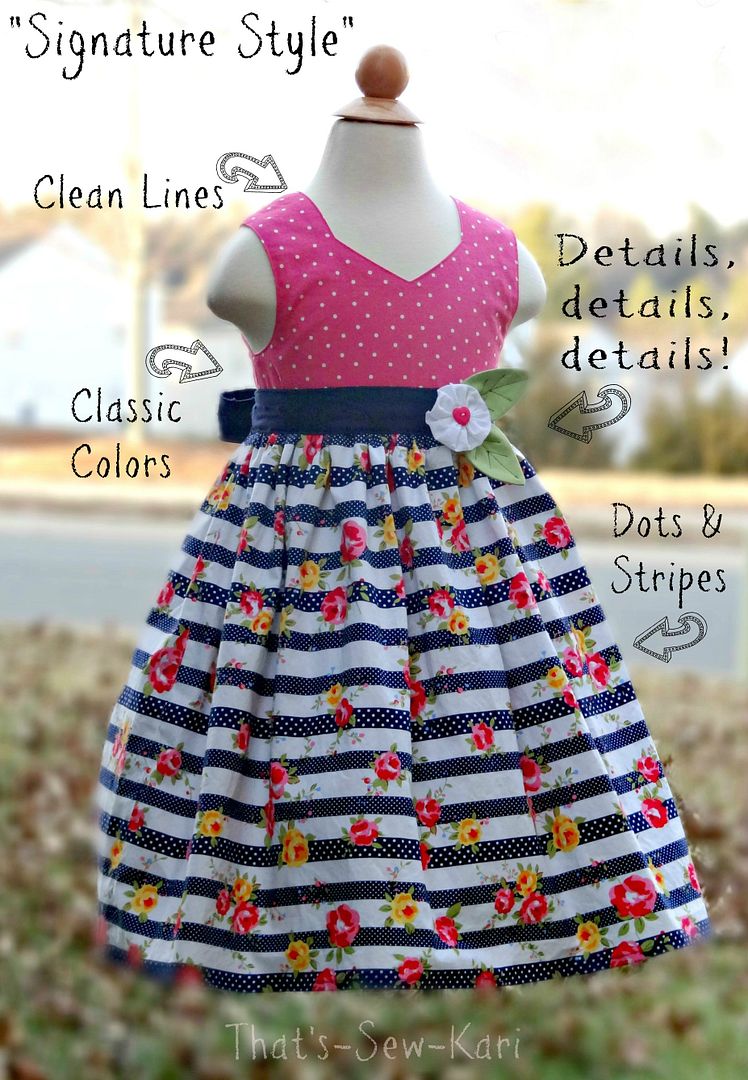 Let's break it down, shall we?
While I enjoy sewing the occasional "over-the-top" outfit, the patterns I am most drawn to have simple, clean lines, offering classic silhouettes -- letting the fabric speak for itself.
And, if you've followed my work over the last year, at all, you'll notice that I often treat patterns as a blank slate for me to sew my own masterpiece. This project is no exception.
I chose to use
Candy Castle Patterns' Candy Castle Princess Dress
as my base (no surprise there..haha). One of the things I love about this pattern is its beautiful neckline - it's a sharp Princess-cut neckline. I've made three (prior to these two) that were "Princessed" to the max. I really wanted to take it down to the bare bones and show off its classic beauty.
By eliminating the top-skirt, it's perfect to showcase a beautiful print. I've also switched out the wider, pleated sash from the pattern for the thinner sash from the
Peppermint Swirl Dress
, also by Candy Castle Patterns.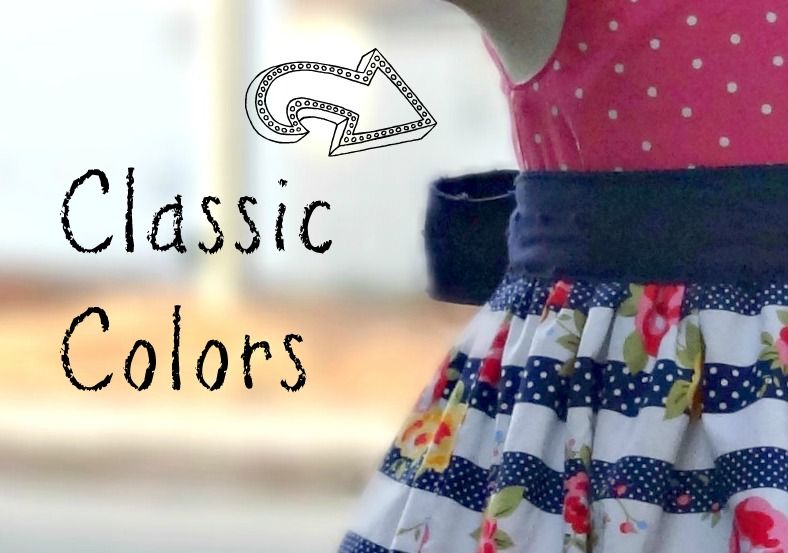 Especially for spring, I love the color navy. Add in a pop of yellow and a bit of pink and suddenly it's not so dreary outside (okay, who am I kidding, it's rarely dreary here in the South during winter, but hey, I'm originally a Midwesterner).
So colors in mind, and pattern printed, I set out to capture my style in fabric -- all the while, completing my Easter sewing two months early! Now, that's DEFINITELY my style!
* * * * * * * * * *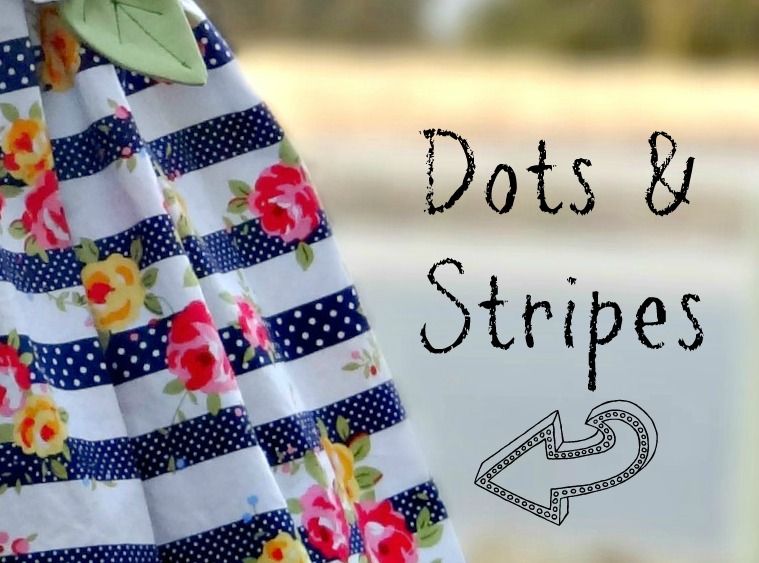 I'm always drawn to more geometric-type prints -- stripes, dots, repeating patterns -- basically, anything that can pacify my need for symmetry. I much prefer prints with specific patterns rather than randomness.
I came across this navy/white striped fabric with dots. With the addition of the colorful flowers, it was perfect for my project. In fact, it may have jumped into my cart... twice!
The polka-dotted pink fabric, solid yellow, and navy Swiss dot were all random pieces in my stash.
While I sew, my mind often wanders -- thinking of any details I can add to make it .. well. more "me". Because of this, I take longer to complete my projects, but when I do, I love how they've turned out.
I've been known to rip out many a stitch if my top-stitch went awry; I keep trying ways to make my idea work (I'm stubborn like that); or I'm whipping up some fabric flowers or bows to add that little something extra -- the icing on the cake.
See these flowers? Yep, a product of a wandering mind. They are part of the Candy Castle Princess pattern, but I had previously only used the bows in the pattern. I thought they would add that extra little detail I was missing on the sash. Cute, right?!
Of course, details are more than just added flowers or bows. It's also about lining up your print of your fabric with your pattern pieces to figure out the best placement. For example, I knew I wanted a navy stripe at the very bottom of the skirt. When I was cutting my skirt pieces, I added in the seam allowance under the bottom of the stripe so I knew exactly where to cut. It's so worth taking the extra few minutes and really thinking through all of the possibilities of print placement. If I have choices, I take a picture. Then I study the pictures and decide which I like best.
Details are about lining up the stripes on your skirt just perfectly across the seam. (Tutorial coming soon!)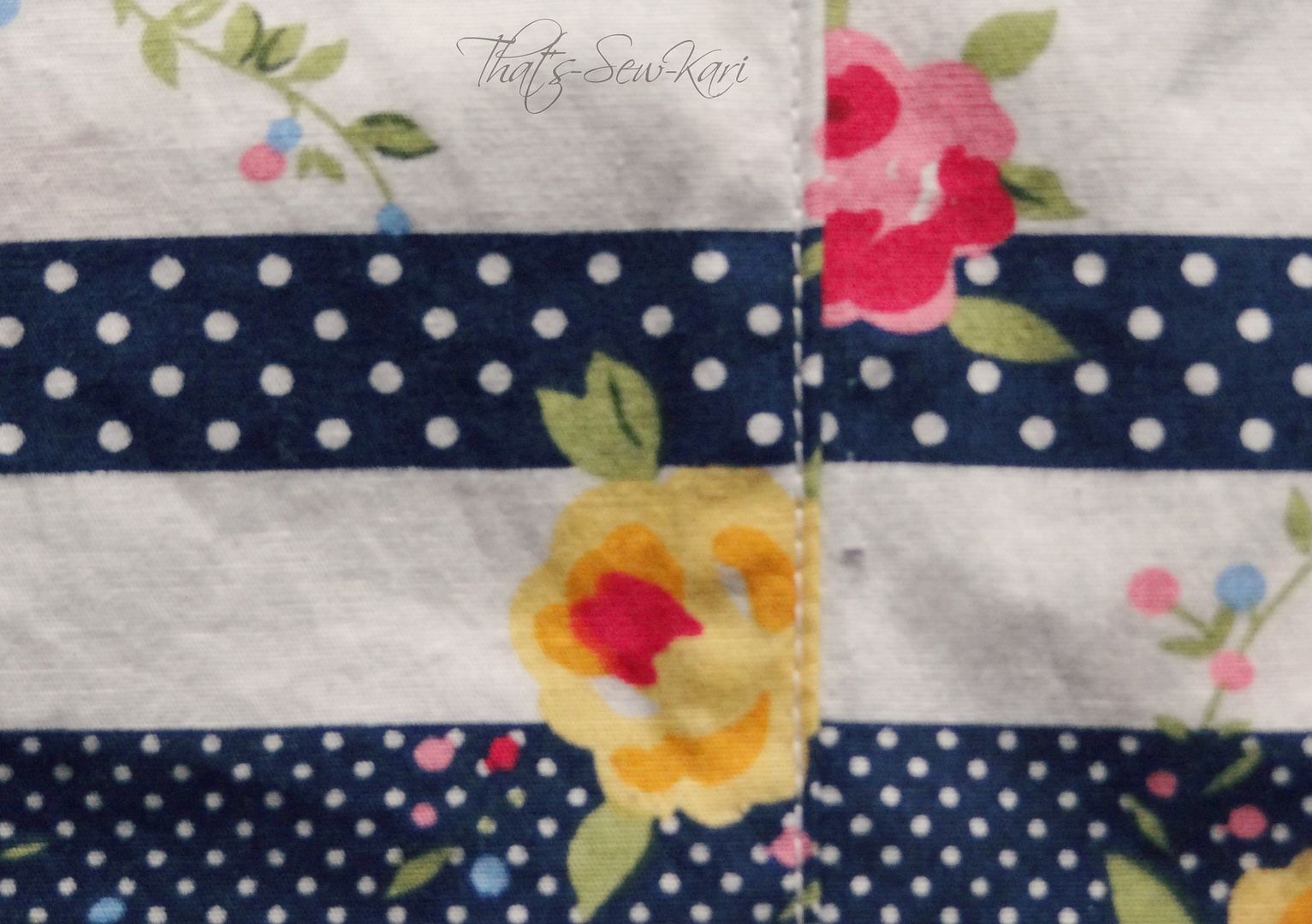 And we can't forget top-stitching! This is one detail that I sew super slowly. Nothing is worse than ripping out a whole line of top-stitching gone wayward.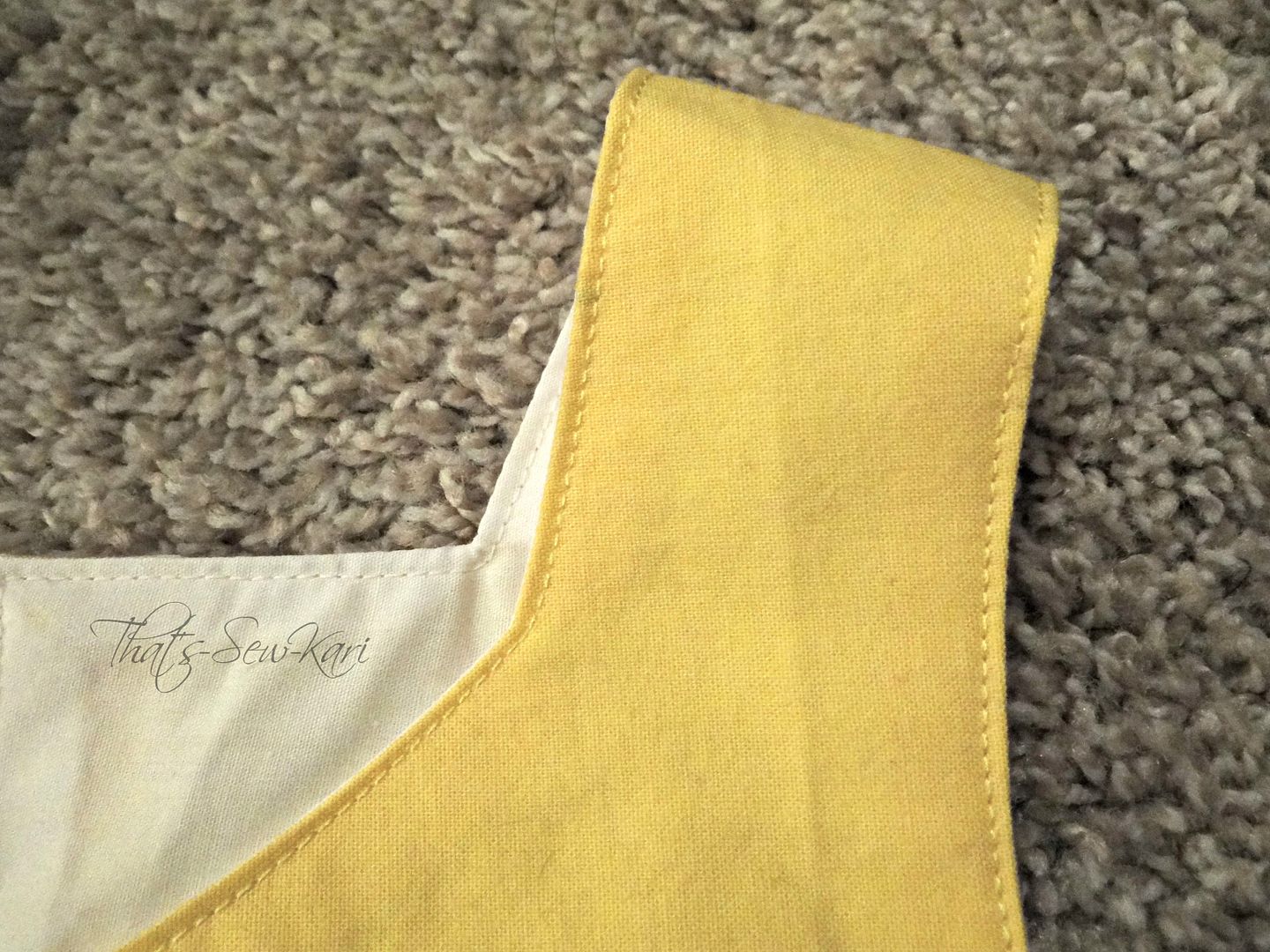 And, there you have it! I think I've captured my style perfectly in these two dresses... and who knows, Mama might be getting a new dress too (of course, not nearly as tiny as theirs)!!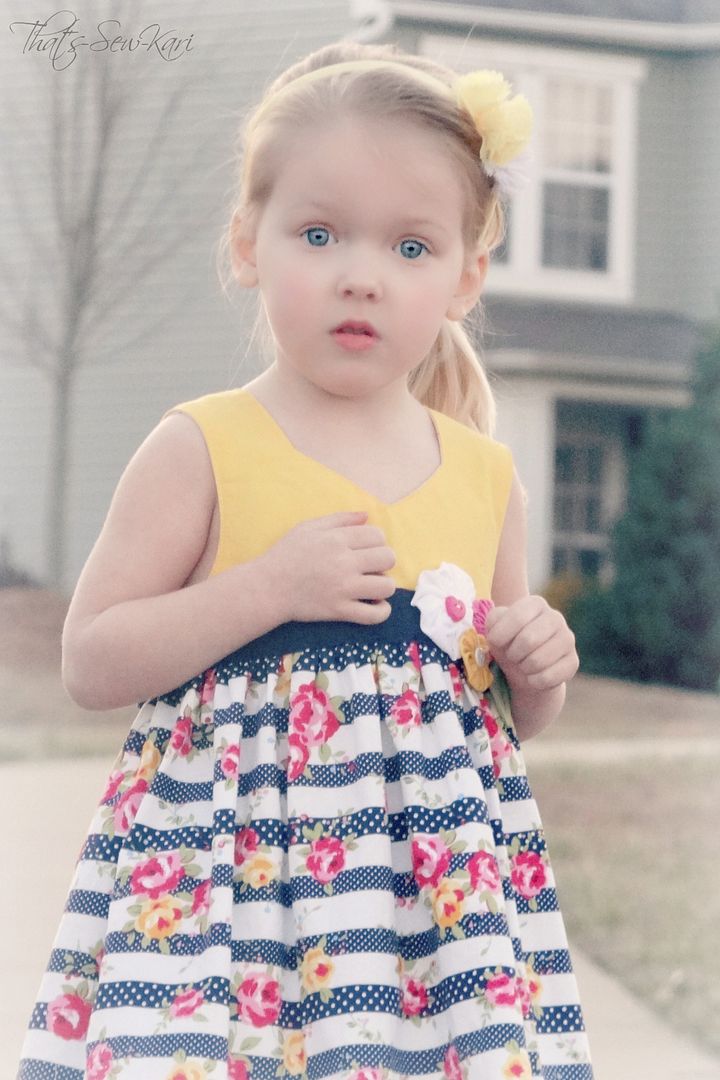 Of course, I'd be remiss if I failed to show the back of this classic beauty, right? The back is just as pretty as the front -- its squared top and row of buttons are perfectly paired with a big bow.
Remember the Sew-A-Long in the Candy Castle Patterns Group? These two dresses are the final result. I'm all for dual purpose sewing -- or is it triple purpose in this case?
If you've missed any steps of the Sew-A-Long -or- just want to take a peek at the process:
Step 1: Pick your pattern/fabric
Step 2: Wash,dry, iron, and cut your pieces
Step 3: Make a muslin (skipped)
Step 4: Sew your bodice
Step 5: Sew your skirt
Step 6: Attach the skirt